Exterior House Painting Victoria BC – The PaintTek Advantage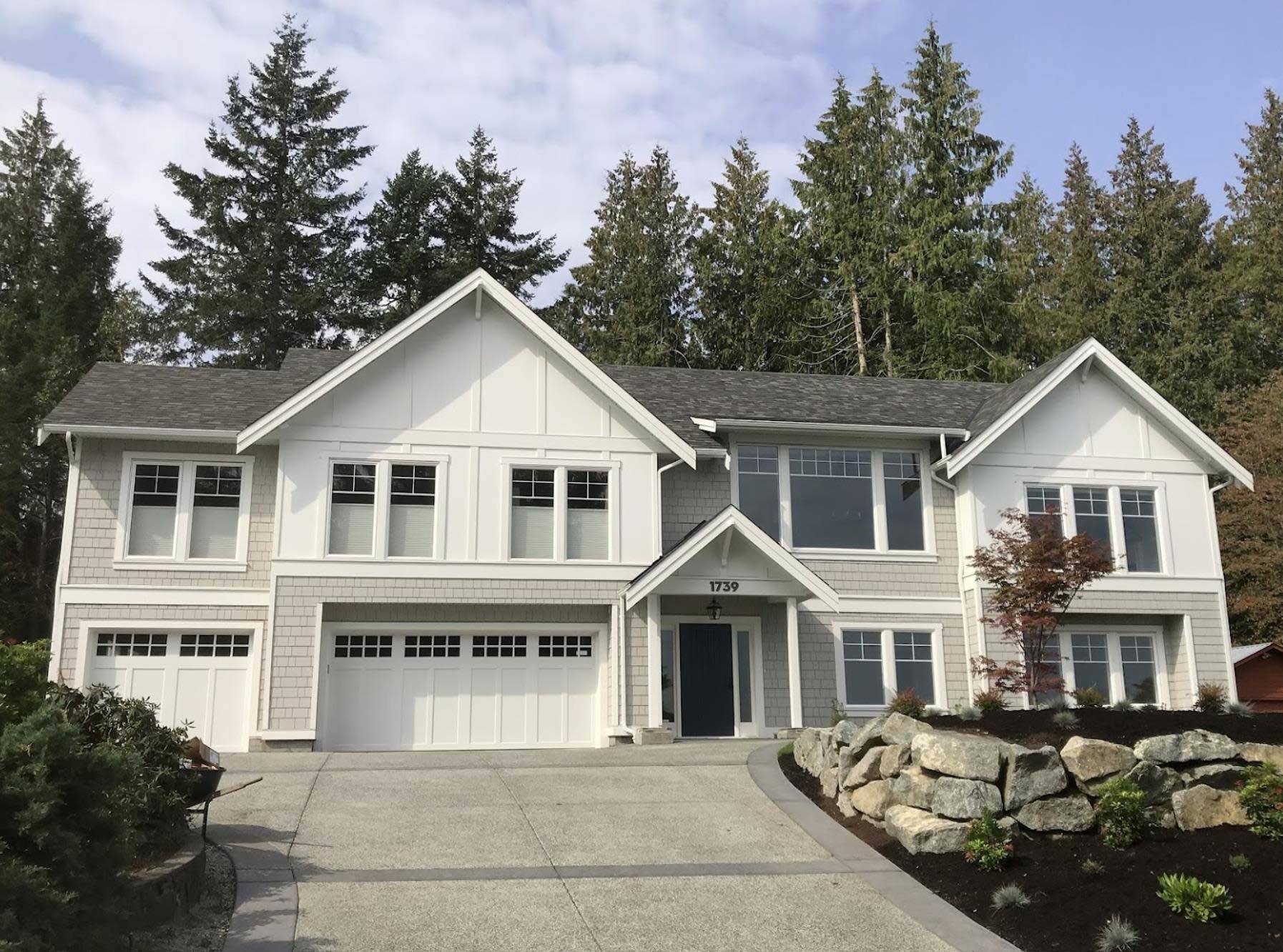 Painting your home exterior doesn't have to be a pain. Save yourself the headache and hire a PaintTek. From stucco, brick and cement siding, to vinyl, cedar, and wood trim, we have the expertise to handle your toughest jobs. Take a look at our Exterior House Painting Photo Gallery, and see why more Victoria home owners love PaintTek.
Our Easy Step-by-Step Process
Step 1: The In-Home Consultation
We always start off with a personal in-home consultation. That way you get a real human being to answer your questions, evaluate your interior house paint, and advise you on available paint options. Then we'll provide a comprehensive written estimate with paint info, cost, and schedule on the spot.

Step 2: Pick the Colour
Once you've signed a service agreement, you'll have access to our professional colour consultant as a complimentary service. This is much more than just a digital color tool that simply shows how your house will look in various different colours. Our consultant will advise you on how to build a coherent colour palette that makes the neighbours envious, while significantly increasing the resale value of your home.


Step 3: Prep the Surface
This is where many so-called professionals and DIYers skimp. Not us. Our approach includes covering furniture and floors, removing any wallpaper, dusting, washing, scraping and sanding of walls, masking of molding and millwork, spot wall repairs, caulking, and finally, priming.

Step 4: Paint
We're now ready to paint. We'll arrive on time with the painting crew and equipment. We'll start by painting your ceilings, then move on to the walls and trim, applying two coats of top quality zero VOC or low VOC paints, to give a clean, even finish that minimizes harsh odors or fumes. And our pros never play loud music or cuss on site, so you can relax.

Step 5: Cleanup & Walkthrough
Once the painting is done, it's time to clean-up by removing drop-cloths and discarding any leftover materials. Your home is left tidy and fresh. If you are getting any interior renovation work done by us (such as window/door replacement), we'll ensure everything is properly coordinated. You'll then do a walkthrough inspection with your project manager to note any areas of concern and answer any questions about maintenance. Your project manager will leave you with a tidy binder with invoice, warranty, product/maintenance tips and contact information for future reference.

Step 6: Proactive Follow Up
With PaintTek, you're never left to solve problems on your own. We follow-up with you at the 3 month, 1 year, and 2 year marks to ensure you are still happy with the results. We'll even handle any manufacturer warranty issues on your behalf. We're only a phone call away.

---
Expert painting of stucco, brick, composite, and cement siding
In days past, if you had a stucco-covered bungalow you were 'stuck' with that colour forever. Not so! PaintTek's experts can completely change the colour of your stucco, brick or cement siding house to give it a modern look that will increase its curb appeal (or we can source the paint to match your existing colour if you so choose). We even do stucco repair to match your pattern. We also do touch ups of existing siding, so give us a call today.
Quality painting of wood/cedar siding and trim
Cedar shingles and wood siding requires special care. Moisture in wood will cause premature rot, and premature failure of the paint or stain. The same goes for windows and door trim. Removing the rot, proper preparation, ensuring adequate dry time, is crucial to longevity of the stain or paint, regardless of the type of wood you have on your house. Call us if you have any questions or want some maintenance tips.
We paint and stain decks, fences, arbours, gazebos and patio furniture too
If it's in your yard, we paint it! Decks, fences, arbours, gazebos or patio furniture – why go through the hassle of staining or painting these things every few years when you can get an expert job done fast and affordably? Get in touch today.
More questions? Read our FAQs, view our Exterior Paintfolio, or contact us for a free consultation now.